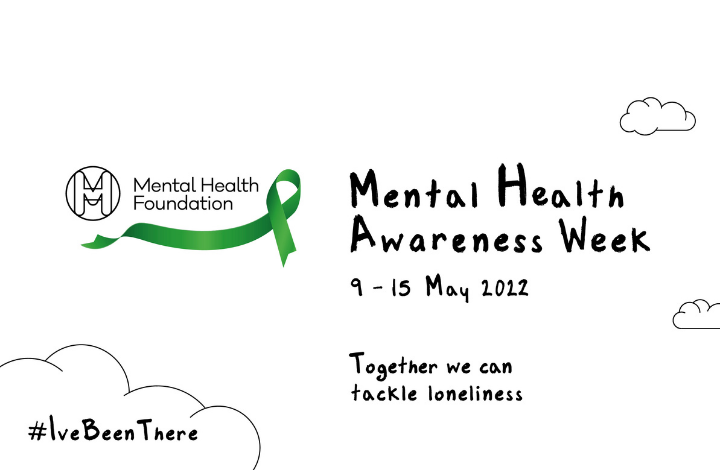 May 13th, 2022 by
Administrator
---
Mental Health Awareness Week is happening between 9 to 15 May 2022. The official theme is 'loneliness' and, across the week, we encourage you to build meaningful connections with your friends, family, colleagues and communities.
Loneliness affects many of us at one time or another. We know that loneliness can be both the driver for and a product of poor mental health.
Our society is changing fast. The pandemic has given rise to a sense of loneliness and isolation undermining confidence in daily routines. In recent times, many of us have had far less access to loved ones. Tech is enabling healthcare professionals to see more patients without the need to travel, but on the flip side of the coin, convenience and cost efficiencies are driving more and more activities online.
Alongside loneliness, we also aim to shed light on all mental health conditions which we deal with on a daily basis with our clients. We have made a number of our mental health resources available to access to all followers of Fightback. Please see the links below if you would like to take a look.
Reasonable Adjustments for Mental Health Conditions Factsheet
PIP Submission – Mental Health Issues
Coping With Mental Health – COVID-19
PIP Submission – Depression & Anxiety amongst other conditions