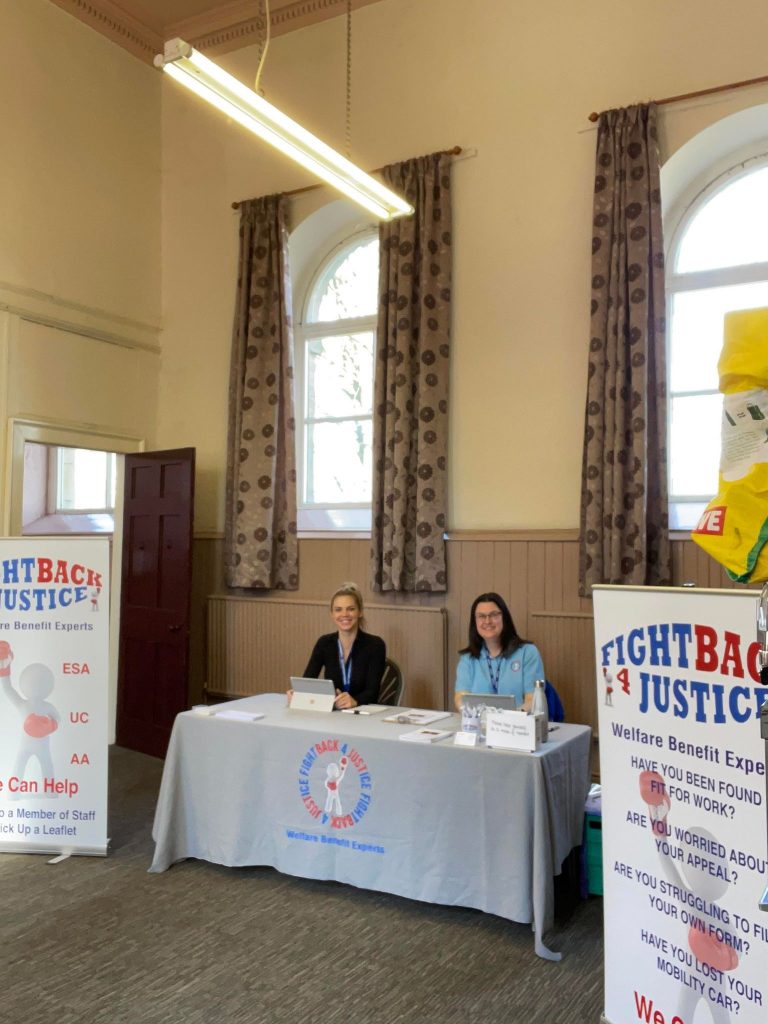 April 20th, 2022 by
Administrator
---
Today we look part in the first of our 'Let's Live Well' drop in sessions which are supported by Bury Council. The aim of todays drop in session, which was held at the Parish Church Hall in Bury, was to offer the local community advice on any Welfare Benefits related query.
Today's session was lead by our most experienced and qualified team members, Chloe and Amanda. We were delighted to help a range of people in the drop in with topics such as applying for a blue badge and appealing a PIP application decision.
We hope that this will be the first of many Let's Live Well drop in sessions which we can put on alongside Bury Council. If you would like to come and visit us at our next session, please get in touch for more information.