FIGHTBACK4JUSTICE
Non Profit Community Interest Group offering expert welfare benefit advice, help with advocacy & forms for PIP/ESA/DLA/UC.
Join Now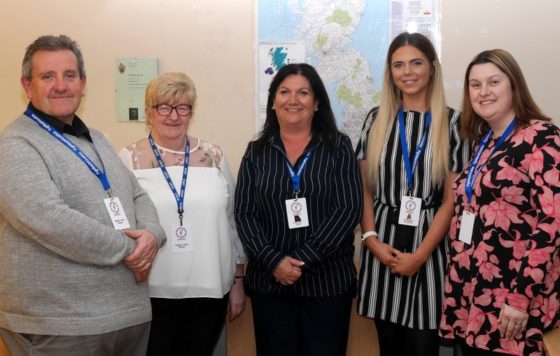 Founded in 2013, Fightback4Justice is an award winning, non-profit organisation, providing specialised, expert advice and help on various welfare benefit claims; from advocacy and representation at court to guidance with forms for PIP, ESA & DLA.
Although based in Bury we offer comprehensive nationwide support, both face to face and through our email and phone advice line.
In the last few years our success has been so astronomical (we have a 95% success rate across all cases) our small but dedicated team is consistently inundated with hundreds of emails and calls to wade through; and as we rely entirely on donations we have been stretched extremely thin, with this in mind we have launched the VIP Fightback4Justice Online Platform.
For you, our clients, our aim with the VIP Platform is to provide you with a handy online directory of everything you will need to assist with your applications; from the extensive online library of fact sheets and claims forms, to template letters and well completed example forms, everything you could need to help you process your application quicker. On top of this vast library of information, our VIP members have access to the VIP Email and Phone service where we guarantee a priority response, allowing you to talk direct to people in the know and get the help you need. Click  'Join Now' to become a member of our VIP Platform!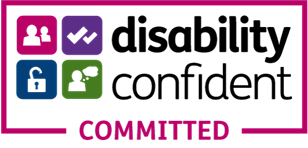 Through Disability Confident, DWP are working with employers to ensure that disabled people and those with long term health conditions have the opportunities to fulfil their potential and realise their aspirations. We have been assessed and meet the criteria for a disability confident employers/voluntary organisation.
We are also accepted as member of NAWRA (National Association of Welfare Rights Advisors). NAWRA are a well recognised and respected organisation that oversees, advises and endorses groups such as Fightback4Justice and CAB.
Reviews
Feedback From Our Past Clients
Hi,
as a vip member I sent all my medical information to Amy to help fill in my Pip renewal form, after a telephone consultation with Amy my form was sent to Dwp on 27th March. I received a telephone call from DWP yesterday 2nd May, awarding me the same award (enhanced on both) WITHOUT a face to face assessment for a further 2 years. I cannot express enough how important it is to ensure you have every bit of paper evidence prepared and included with your renewal application and the firm advice of Fightback to help your cause.
Thank you Amy.
Amy
PIP Claimant
Just wanted to let you know that I have received the outcome of my PIP assessment today! I have got enchanced on both!!! To say I am gobsmacked is putting it mildly, as I was expecting a fight. I was on DLA and this was the move to PIP, prior to today I had only the lowest payment on care, and no mobility.
Thanks so much to you all, you filled in my forms, you supported me, and you gave me the confidence to go on. I did at one point think I wouldn't bother because of the stress of it. But to go from the basic on one to the enhanced on both, was just fantastic!
I will continue to pay monthly for the full VIP cover, to help you support others. It's the least I can do because without you I wouldn't be getting anything.
Thanks again and keep up the good work!
Kind regards
Sharon
DLA to PIP
Just had a phone call from DWP (5.30 pm on a Friday!!). Although I already had standard award for daily living and enhanced mobility PIP, as my health had deteriorated I applied for an increase which meant completing all forms again and being warned that I risked having current awards lowered. Joined the VIP and filled in forms using your guidelines and example forms. Since the home assessment, and friends having DLA awards lowered, I was fully expecting to need a mandatory reconsideration (where I would have used Fightback to assist), but not necessary. Have been told I should have the official letter by end of next week, and payment backdated to November which is when I made the application phone call.
Thanks again for your assistance, am sure the text I used from your examples helped enormously.
Big glass of wine tonight!!
Margaret
PIP Claimant
Hi and a huge thank you to all at Fightback.
Thanks to your excellent website and information – particularly the well completed forms section – I got a home assessment with no problem and was then transferred from DLA to PIP, enhanced in both categories.
I'd been expecting it to be so much more difficult, but your advice probably saved me from the MR and tribunal process that I was dreading. Of course I am very ill and need PIP as I have to pay for carers etc, but we all know that many genuine cases have been turned down.
All at Fightback provide a wonderful service for us disabled people. I always recommend you to disabled people who are going through benefits changes.
Jen
PIP Claimant
Thank you Fightback4justice! I just heard that my DLA mobility component (indefinite) will continue as PIP Mobility (enhanced, till 2022)! I can't believe it. I'd been gearing up for appeal in advance, assuming I'd have to go the distance! I have to say I put huge amounts of effort into my whole application for PIP, and your website was a very valuable source for my research. For anyone else out there facing the ordeal, if you possibly can, or have anyone to do it for you, I'd recommend learning the exact legal meaning of all the descriptors (your site very useful for that), especially 'reliably', collecting a lot of letters of support/medical reports, and giving very full answers on the PIP2 form, always, always using their terminology in full. Make sure you keep photocopies of it all. For the face to face assessment, I notified them in advance and took 2 identical cassette players (not easy to get but still around at Argos and similar) and recorded the session, which I'd also researched exhaustively in advance, using the documents on your site, as to what they'd ask, and do, and what the DWP guidelines for assessors are. It's been horribly stressful as most of you will know.
So thanks again! And good luck going forward to you and all who face the same ordeal.
Valerie
Hi Michelle. Great news. I have been awarded standard rate care and enhanced mobility. Same as my dla. All without a medical assessment. I keep my car. Can't tell you the relief. Irs until 2022 just before my old age pension is due. I got 11 for care so only 1off. It was all due to following your well prepared forms. Thank you so much. I will stay a vip member to help with your donations. My hubby is 65 in August but they might still put him through it too. Will be going back on Facebook now so will be able to keep up with new decisions. Thanks again Dee x
Dee
They have been wonderful. Nothing is too much trouble. They obviously work very late as I've had emails late in the evening. Dedicated to their cause. Highly recommend you get in touch and join if you need help with benefit advice and appeals.
Jonathan Lightfoot
PIP Claimant
The day I met Michelle from Fightback, my life changed for the better in so many ways. I found someone who helped me get the help and support I needed and didn't make me feel like I was a scrounger! Michelle and her team are real life angels, making life so much better for people who can't/or don't know, how to do it themselves. I honestly felt alone and hopeless, but now feel like Fightback are right there with me when I need help or support. I can never thank them enough, especially Michelle ❤ xx
Steve Hargreaves
ESA Claimant
Thank god for Fightback. I am chronically unwell and have extreme anxiety. I literally cried all night as I'm so scared about this whole process happening again. I spoke with Trisha and Chloe over doing my forms on the phone and they really are the kindest most patient people. I shouldn't have got so stressed they really know what they are doing. I even managed to keep a reasonable level of concentration after it took a while, mainly due to how they put you at ease and you can have breaks etc. I know my anxiety frustrates and annoys people, it annoys me too, so I get anxious about even getting anxious in front of people, but Fightback have honestly been so kind and helpful I really feel supported for the first time. My guess is that you have most likely saved many lives of people going through the dwp process currently by helping them. Thankyou for being the people you are and the organisation doing what you do. Thanks again lovely Trisha and Chloe xx
Helen Clare
Hi, I'd like to let you know that I filled in my sons PIP form using your Aspergers and Anxiety well completed forms as examples. As a result he had a home visit a fortnight ago and today had a letter telling us he has been awarded PIP at standard rate. The VIP level made things so much easier for us and prevented many meltdowns. 5 star service ⭐️⭐️⭐️⭐️⭐️ thank you!!
VIP Member
PIP Claimant
I want to say a huge thank you, for absolutely everything you and your team have done for me.
You stood by my side the whole way and fought my corner for me when I didn't have the strength or courage.
Thank you to Cat who attended court with me. She drove all this way to support me and she was amazing.. we won!!!
By saying thank you, it just doesn't seem enough. Your all truly amazing and have hearts of gold.
I recommend Fight4justice and their VIP website and services a million percent.
Thank you Michelle and your amazing team.
VIP Member
PIP Claimant
Absolutely the best!! I have received free advice over the phone and face to face. I was super worried about filling my PIP form in. Chloe and the other members of staff I have spoken to have all been really kind and understanding, I feel confident and reassured about the whole process. Even made me a brew. Hoping I don't need their help again, fingers crossed, but if I do I'll know it's honest and reliable advice I'm getting. Thank you for all you do.
Sarah Onslow
PIP Claimant
I cannot explain how utterly amazing this charity is! Not only were they a God send for us, but they are so desperately needed by thousands more. Cannot recall how many people we have passed their number on to! We had Cat who dealt with us & also attended tribunal. And it was down to her & her knowledge & professionalism that made DWP overturn their 'decision'. I really don't know where we as a family would be without Cat & "Team Fightback", they are more than worth their weight in gold. We will be forever grateful.
No doubt we'll be calling on their services again when this one is due for renewal!
Em Wllms
I used fightback after I was massively let down by a local charity and they supported me first over the phone and email for free and then I booked a face to face appointment. After that I paid to have my new Pip form filled out and with that and a decent assessor I was given Pip. Fightback are very busy because they do such good work. A small payment got me amazing help and the right result and so much relief. I will be using fightback when I have to apply again.
Vivien Harewood-Drake
PIP Claimant
I,d just like to say a thank-you I didn't get yous to fill in but did join vip for a month to get help from your forms online to help me with wording etc and I got awarded top on both mobility and care your completed forms are excellent thank you all!
Britta