FIGHTBACK4JUSTICE
Non Profit Community Interest Group offering expert welfare benefit advice, help with advocacy & forms for PIP/ESA/DLA/UC.
Join Now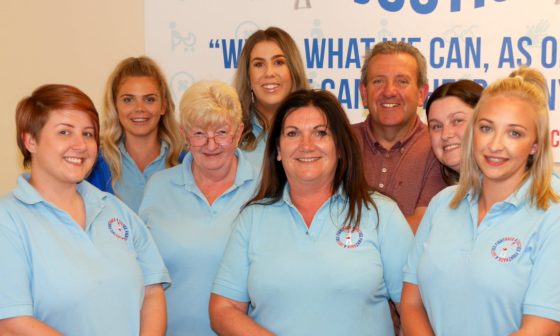 Founded in 2013, Fightback4Justice is an award winning, non-profit organisation, providing specialised, expert advice and help on various welfare benefit claims; from advocacy and representation at court to guidance with forms for PIP, ESA & DLA.
Although based in Bury we offer comprehensive nationwide support, both face to face and through our email and phone advice line.
In the last few years our success has been so astronomical (we have a 95% success rate across all cases) our small but dedicated team is consistently inundated with hundreds of emails and calls to wade through; and as we rely entirely on donations we have been stretched extremely thin, with this in mind we have launched the VIP Fightback4Justice Online Platform.
For you, our clients, our aim with the VIP Platform is to provide you with a handy online directory of everything you will need to assist with your applications; from the extensive online library of fact sheets and claims forms, to template letters and well completed example forms, everything you could need to help you process your application quicker. On top of this vast library of information, our VIP members have access to the VIP Email and Phone service where we guarantee a priority response, allowing you to talk direct to people in the know and get the help you need. Click  'Join Now' to become a member of our VIP Platform! 
Google Reviews
Feedback From Our Past Clients
<!=========Events list Template 1.5=========>
Fightback HQ,
Unit 6, 200b Bury Rd, Tottington
Bury,
BL8 3DX
Come and meet our team of Lawyers, Advocates, Form fillers and Medical experts. Need help with a PIP/DLA or ESA, Appeal, Form or do you just want general advice on a social welfare matter then come along for a Free appointment and help on the day. No appointment necessary, just turn up. Parking and disabled […]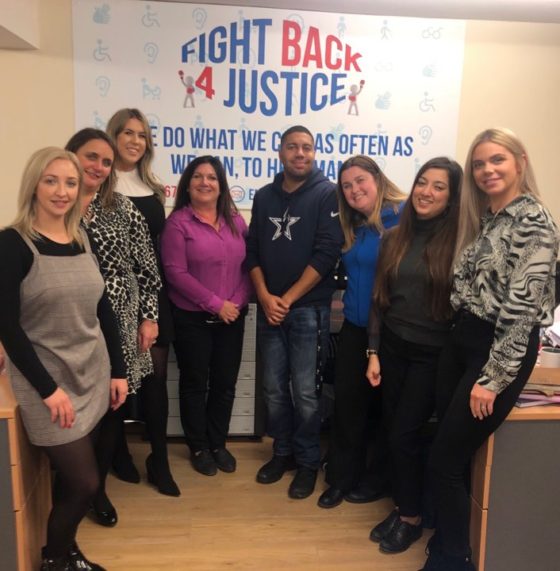 Fightback on ITV
Towards the end of last year, we were delighted to take part in a report for ITV which aimed to highlight the floors in our current benefit system. The ITV film crew spent the morning in our offices where they interviewed a number of our past clients and team members. Here is the official video from our recent coverage on ITV Granada Reports.
Once again we would like to say a massive thanks to Matt and the Granada Reports team for once again contacting us for assistance when creating their reports on the errors in the welfare benefits system.
Liam Crompton: Fightback Ambassador
It was a great to welcome Tottington's local endurance athlete, Liam Crompton into our office this month. We're pleased to announce Liam has agreed to be our Fightback ambassador and we are proud to sponsor him in his future Triathlon events where he will wear the Fightback Man logo when competing. Born with crippling Cerebral Palsy, his family were told he would never walk, Liam has battled through adversity and pushes himself further than any of his able bodied competitors.
This year, Liam has completed in several major events including the Manchester Half Marathon as well as Triathlon and Ironman events, beating many able bodied athletes this month and even smashing his personal best twice and getting in the top 100 with his speed over the weekend. Liam is also the only physically disabled athlete in these competitions and no allowances are given.
He is a true Fightbacker and represents the strength needed to fight against diversity and strives to be his best. He is an inspiration to us all. See Liam's page for regular updates on his story: www.facebook.com/mytriatlonjourney/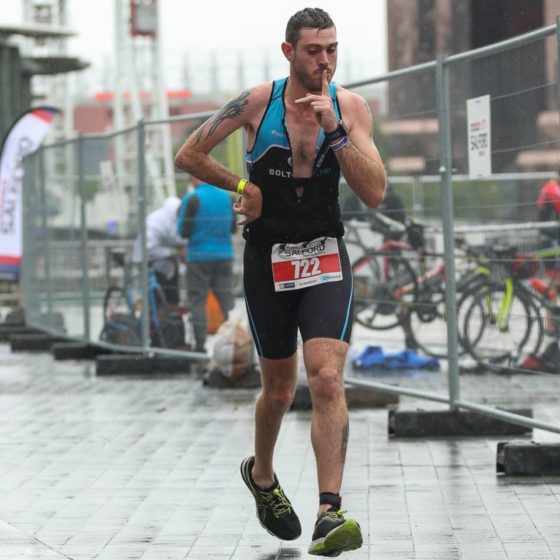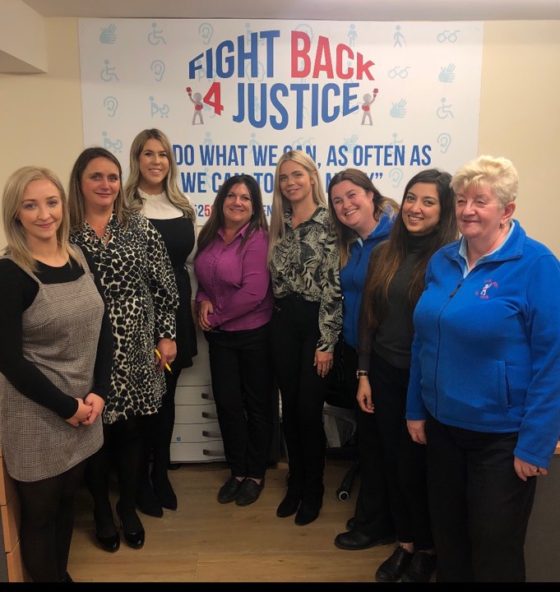 Welcome to our new team member, Louise!
This month we have had the lovely Louise join us on a full time basis. Many of our regular followers may have spoken to Louise in the past as she has volunteered part time at Fightback since the start of 2019. Over the past few months, Louise has been training in advocacy and has been attending court appeals with much success in recent weeks.
Louise will be joining Hayley throughout the day on our VIP Live Chat and VIP Phone Lines to assist with the surge in traffic we have received over the past few months.In addition to this, Louise will be assisting our clients with access to their Medical Records. She will be in regular contact with GPs and Surgeries to ensure our clients get sent their medical records as quickly and efficiently as possible in compliance with data protection regulations.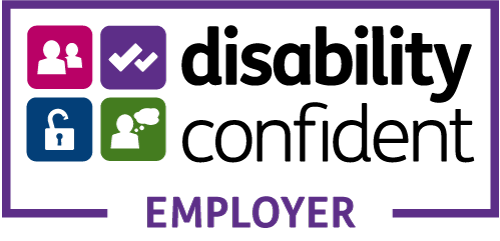 Through Disability Confident, DWP are working with employers to ensure that disabled people and those with long term health conditions have the opportunities to fulfil their potential and realise their aspirations. We have been assessed and meet the criteria for a disability confident employers/voluntary organisation.