FIGHTBACK4JUSTICE
Non Profit Community Interest Group offering expert welfare benefit advice, help with advocacy & forms for PIP/ESA/DLA/UC.
Join Now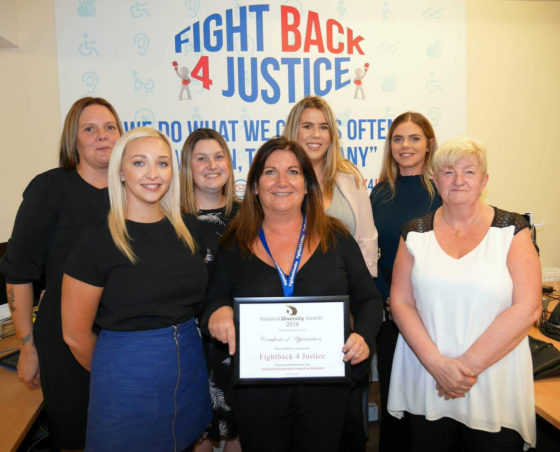 Founded in 2013, Fightback4Justice is an award winning, non-profit organisation, providing specialised, expert advice and help on various welfare benefit claims; from advocacy and representation at court to guidance with forms for PIP, ESA & DLA.
Although based in Bury we offer comprehensive nationwide support, both face to face and through our email and phone advice line.
In the last few years our success has been so astronomical (we have a 95% success rate across all cases) our small but dedicated team is consistently inundated with hundreds of emails and calls to wade through; and as we rely entirely on donations we have been stretched extremely thin, with this in mind we have launched the VIP Fightback4Justice Online Platform.
For you, our clients, our aim with the VIP Platform is to provide you with a handy online directory of everything you will need to assist with your applications; from the extensive online library of fact sheets and claims forms, to template letters and well completed example forms, everything you could need to help you process your application quicker. On top of this vast library of information, our VIP members have access to the VIP Email and Phone service where we guarantee a priority response, allowing you to talk direct to people in the know and get the help you need. Click  'Join Now' to become a member of our VIP Platform!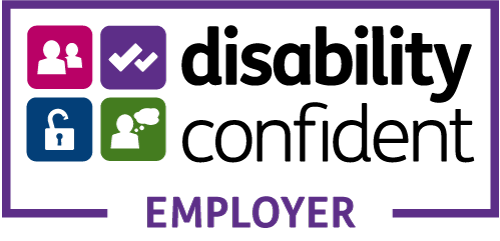 Through Disability Confident, DWP are working with employers to ensure that disabled people and those with long term health conditions have the opportunities to fulfil their potential and realise their aspirations. We have been assessed and meet the criteria for a disability confident employers/voluntary organisation.
Google Reviews
Feedback From Our Past Clients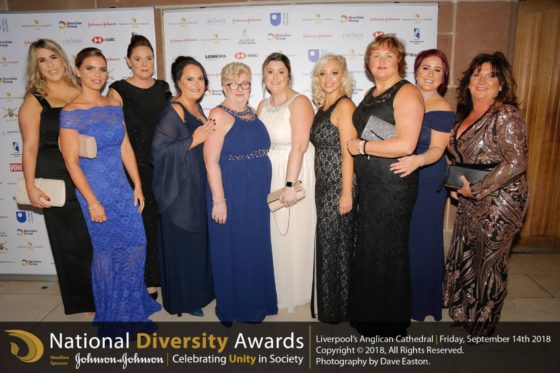 We were really pleased to be in a position to take 10 of our wonderful advocates to attend the National Diversity Awards final as finalists, in the Disability Community Group, we were also finalists in 2014, so it was a real shock to find we had been nominated by over 200 of our followers and clients again. There were over 24000 nominations so it was quite an achievement to make the final 8 in our group.
The event was held at the stunning and historic Liverpool Anglican Cathedral, with an abundance of amazing people, stars and groups all who had promoted diversity in the community and given outstanding assistance in some way to others. It was such an honour to sit among'st such wonderfully inspiring people and we were so happy we had been nominated and our important work was highlighted in this way. The event was recorded by Sky and will be shown on the community channel later in the year. We also received a letter from the House of Commons wishing us luck!
We did not win but that did not matter, we were part of such an amazing night and have some wonderful memories and photos to cherish and a certificate to say Fightback4Justice were finalists.
<!=========Events list Template=========>
Halifax, West Yorkshire, HX2 0HF,
West Yorkshire,
HX2 0HF
United Kingdom
We have a very close working relationship with the Halifax Calder Valley MS Society group and will be attending their monthly meeting on Wednesday 30th June. This event is aimed at everyone in the Calderdale area living with MS who may benefit from our assistance on ESA, PIP and DLA. If you'd like to visit us […]
Fightback HQ,
Unit 6, 200b Bury Rd, Tottington
Bury,
BL8 3DX
Come and meet our team of Lawyers, Advocates, Form fillers and Medical experts. Need help with a PIP/DLA or ESA, Appeal, Form or do you just want general advice on a social welfare matter then come along for a Free appointment and help on the day. No appointment necessary, just turn up. Parking and disabled […]
Bury Town Hall,
Knowsley St
Bury,
BL9 0ST
United Kingdom
We will be offering our support and advice at James Frith's second monthly Advice Surgery in the Elizabethan Suite at Bury Town Hall. At last month's event, we manage to help 18 visitors who came for our advice on the day and we look forward to helping as many people as we can next time.