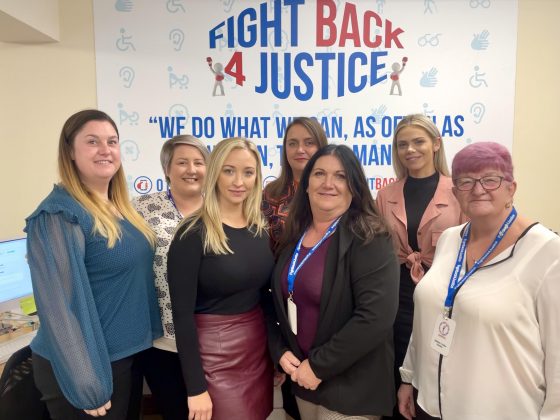 Founded in 2013, Fightback4Justice is an award winning, non-profit organisation, providing specialised, expert advice and help on various welfare benefit claims; from advocacy and representation at court to guidance with forms for PIP, ESA, DLA & UC. Although based in Bury we offer comprehensive nationwide support, both face to face and through our email and phone advice line.
In the last few years our success has been so astronomical (we have a 90.9% success rate across all cases) our small but dedicated team are consistently inundated with hundreds of emails and calls to wade through; and as we rely entirely on donations, we have been stretched extremely thin. With this in mind, we launched our Fightback4Justice VIP Platform with the aim of helping as many people as we can.
Our aim with the VIP Platform is to provide you with all the tools you need to process a claim to the highest possible standard. Our resources and services will be available to you every step of the way from the Application Stage to the Upper Tier tribunal. Once you are VIP Member, you'll have access to our extensive range of Information Factsheets, Completed Example Forms, Template Letters, Document Review Service and Assessment Preparation Service. 
On top of this vast library of information and services, our VIP members have access to the VIP Email and Phone service where we guarantee a priority response, allowing you to talk direct to people in the know and get the help you need. To become a VIP Member, please click Join Now. 
As a trusted and established name, Fightback has always been a go to source of information for many media outlets on topics such as Welfare Benefits. On many occasions, we have provided assistance to local and national news outlets such a ITV and the BBC.
Towards the end of last year, we were delighted to take part in a report for ITV which aimed to highlight the flaws in our current benefit system. The ITV film crew spent the morning in our offices where they interviewed a number of our past clients and team members. Here is the official video from our recent coverage on ITV Granada Reports. Once again we would like to say a massive thanks to Matt and the Granada Reports team for once again contacting us for assistance when creating their reports on the errors in the welfare benefits system.
UPDATE JULY 2020 – Jenny, The lady featured at the start of this feature came to sign up for our services on that day. This month we successfully advocated in her appeal and we are pleased to report her daughter has won enhanced mobility and standard daily living with our support. We are still to hear about the other gentleman featured in the video.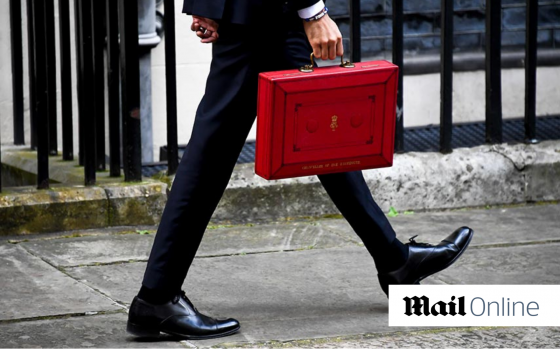 Fightback Featured In The Mail Online
In the most recent budget, Rishi Sunak announced a reduction from 63p in the pound to 55p in the universal credit taper rate – the amount in benefits a claimant loses for each pound they earn above a set work allowance. The move was intended to compensate for the withdrawal of the £20-a-week uplift which was introduced during the pandemic. Shortly after the announcement, we were contacted by Katie Feehan from the Mail Online for our comments on the changes.
When speaking to Kaite, Michelle commented that 'This is a budget for the those who are non-disabled or not caring for someone. It is again ignoring people on disability benefits who are unable to work full time. The government don't care about disabled people and we see this daily in our work at Fightback4justice. One lady told us she felt like a non-person, someone who is glazed over and forgotten about. It's dehumanising and shameful.'
If you would like to read over the full report in the Mail Online, please click HERE. 
ITV At Fightback HQ
We were thrilled to once again be asked to assist ITV News with a report which highlighted the issues faced by claimants when making welfare benefits claims and in particular PIP claims. We would like to thank Andy Bonner and the ITV team for inviting us to be part of their coverage and for continuing to shed light on the difficulties that people with disabilities can often face when processing a claim.
If you would like to check out the full report, please click HERE.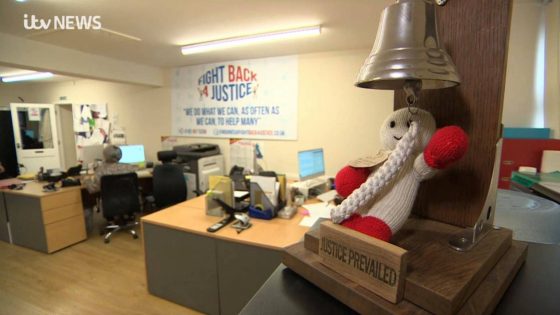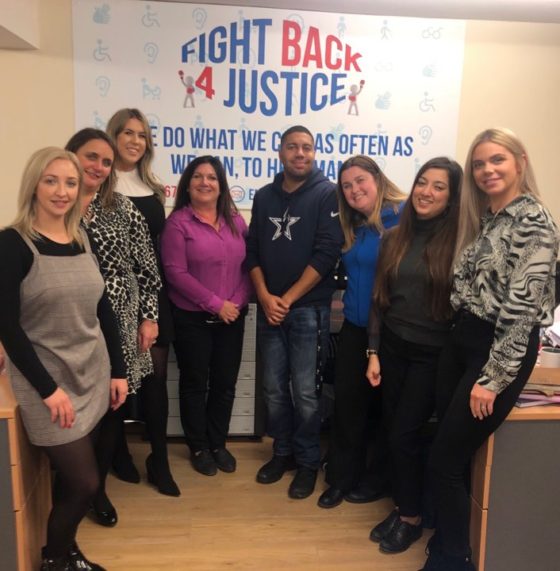 Fightback on ITV
Towards the end of last year, we were delighted to take part in a report for ITV which aimed to highlight the floors in our current benefit system. The ITV film crew spent the morning in our offices where they interviewed a number of our past clients and team members. Scroll down to view the official video from our recent coverage on ITV Granada Reports.
Once again we would like to say a massive thanks to Matt and the Granada Reports team for once again contacting us for assistance when creating their reports on the errors in the welfare benefits system.
Fightback In The Bury Times
This week we have been contacted by Joe Harrigan for a comment in his report on benefits and terminally ill claimants. Michelle commented that 'It just shows the system is not working, there's no checks and balances at all, they assessors do not know who has appealed so someone could be writing damningly wrong assessments over and over again and they wouldn't know' You can read the full report HERE. 
Google Reviews
Feedback From Our Past Clients
Facebook Reviews
Feedback From Our Past Clients
Fightback filled my review form in takes some stress off me there always so friendly and very helpful have been using for a good few years and I will carry on using them they are a godsend

Anna Marie


29th July 2021

This is my 2nd time using fight back this time was my esa. Chloe filled my form in for me. I have received letter today saying esa been awarded without medical appointment.. I can breath for another 2/3years.. Thankyou very much to fightback for all ur help ill keep my vip going as ur all worth every penny.. Thankyou all again

Sarah Cannon


28th July 2021

Fightback4justice helped with my husbands PIP forms for the third time, after 3 weeks we received a letter to say ongoing period until July 2031. You have helped so much, we really appreciate all that you do. Cannot recommended enough 10/10.

Elaine Rogers


12th July 2021

🙂 Fightback assisted with my son's work capability assessment for Universal Credit. I used the form filling service and Amy completed the form. This helped to take a lot of the stress out of the process as Fightback have a lot of experience about what to include and what to leave out. I got the result I wanted for my son and I highly recommend this service.

Sally Dace


12th July 2021

I used many of the example forms when helping my son move from DLA to PIP and after a long wait we got the news he was awarded pip for three years. The VIP service was excellent, I did have a few worries and questions along the way and their swift replies were always helpful. I shall continue to support Fightback to enable them to help other people fighting the system.

Rachel Taylor


12th July 2021

Fightback have been so helpful and supportive. I would recommend them to anyone needing help with forms and assessments. Thank-you Fightback team you have been wonderful.

Naomi Bunker


10th July 2021

great help, each person I spoke to made sure I understood what was being said and why. ensured my mother was kept up to date as I requested.

Martin Thorpe


5th July 2021

My son is autistic, and his p.i.p review came March 2021. Of course i was dreading it. We had only been to court 2 years ago, so the thought of the process all over again had me on edge. My son moved from dla to p.i.p in 2017, in 2018 we won tribunal with the help of fightback and minimal evidence as my son has refused most medical help as his condition gives him anxiety when ANY attention is put on him. So…Chloe completed our renewal form, a huge relief off ny head, so all that was left to do was just sit back and wait to be called in next year for p.i.p process all over again. This morning…. i recieved a phone call…stating his reward will remain the same….FOR 10 YEARS!!! I almost dropped the phone, i asked the lady if this was a prank, she laughed and said no. After making her repeat "10years" to me 3 times she finally explained why and that my decision letter will be in the post. i still wont believe it until i get that HORRIBLE brown envelope, but Chloe, you are a star. I cannot thank you enough, thats 10years of peace. Thank you

Shenaiye Brown


26th May 2021

Hi, just to let you know that my daughter Beth has had her DLA maintained (standard living and low mobility) until 2026. Lucy filled in her forms. Thank you so much for providing such an incredible service

Sarah Perkins


25th May 2021

I used Fightback's form filling service to apply for PIP for my partner and also the mandatory reconsideration. I have again used the form filling service for his PIP renewal. This really does take away the stress and the Fightback ladies are so lovely, helpful, caring and thorough. Thank you for all your help.

Tracy Hickman


21st May 2021

Fightback are superhero's! I have a very rare disease and had been on high rate DLA for 15 years, following my PIP assessment I was awarded 0 points and the same for my MR ! Fightback did exactly what it says on the packet! They fought for me, Michelle, wrote my submission,which was wonderful and the lovely Sonia was my representative at the hearing TodayI have been awarded enhanced mobility and standard care and I couldn't be happier (Evan though I'm crying my eyes out !,) My whole family want to thank each and everyone one of you from the bottom of our hearts.xx Ann, Martin, Lizzie and Sally xxxx

Ann Glaister


13th May 2021

I applied for.pip for my son and was turned down so I did an MR with the help of fight back and I received a call today to say my son has been awarded it

Sarah Mccarthy


11th May 2021
Email Reviews
Feedback From Our Past Clients
Hi I'm so happy to write this.
I Was so nervous to apply for PIP and have wanted to for years but just couldn't face it. But after your amazing work with my ESA and now my PIP forms (both done by Lucy) I received the letter today saying I'm getting Enhanced on both. Thank you again for being there and making this stressful process feel better. It's heartwarming to know we have wonderful people like you fighting for us.
Thanks
Scott
Scott
I just wanted to let you know that I sent off my PIP application in June and had used your VIP service to do a digital version of the form as I struggle to hold a pen and write. I also used VIP platform examples and guidance, and Syd checked it all for me before I sent it. Karen also supported in my phone assessment, and made sure I felt prepared and knew what to expect.
Today I've had a payment arrive in my bank account. I've got enhanced on both. I'm in absolute disbelief and so emotional. I 100% know that the reason this has happened is because of your support and guidance every step of the way. The process is tough, but it's made easier by your incredible service. I'm so thankful to you! You're all doing such amazing work, thank you xxx
Natalie
Hi, thanks to your support and guidance I have been awarded contribution based ESA support group.
No face to face appointment or phone calls, they have done a paper based assessment.
Award has been back dated to the end of march. I applied for ESA at the end of June.
Had to back pay HMRC NI for 2 years but was worth it as I have gotten that amount back & more via ESA.
Without the guides & VIP email advice/check then I don't think I woukd have had such a smooth experience getting ESA.
Thanks so much to all of you.
Annon
Hi. Haven't reached out before but I signed up to the website when I received my pip review forms as I wanted to use the filled out examples on there. I did exactly that and received a letter yesterday saying I had sent enough evidence and filled the form in well enough they had managed to do a in-house assessment without even contacting me and have awarded me until nov 2026. I don't think this would have happened without the help of the website as I wasn't confident enough in my answers to their questions so just want to say a big thanks! The work you do for disabled people is absolutely amazing x
KK
Annon
I'm so grateful by the way Michelle for you and the teams help. I used the VIP service got my forms checked by yourselves used the help on VIP and I have both awards finally too ongoing. Can't thank you enough.
Many thanks
Sarah Stokes
I just wanted to say thank you SO much for your PIP review form service and the factsheets/examples that you provide. Syd gave feedback on my completed PIP review before I sent it off, and I am thrilled to say that my award has not only been renewed without any further assessment, but it has also been more than doubled in length compared to last time.
It is such a relief – the transfer from my lifetime award of DLA to PIP for my Juvenile Idiopathic Arthritis in 2017 was horrendous, with the DWP deciding to remove all support. That is, until Fightback appealed for me and I was ultimately successful in making a claim. Thank you so much for working your magic again – benefits like PIP really do make a massive difference to someone like me, who wants to get on and live as independent a life as possible in spite of their disability and the associated extra costs. The government are making this increasingly difficult to do and so your service really is a lifeline.
Anon
" Thank you Syd!!
Got my white envelope today. Enhanced Both for 6 years.
(It was a PIP 'Renewal', but counted as a 'new claim' as I won at Tribunal last time.)
Used the 'VIP Form Review Service' and incorporated all the feedback Syd gave me to improve my application. It took 3 weeks from the DWP receiving my form to me receiving my award letter. Last time my application took 2.5 years!!
Shocked & stunned…..
This is the second time I have received help from Fightback.
A few years ago Michelle Advocated for me, with an Appeal to the Upper Tribunal, and attended with me, and supported me, with my (second) First Tier Tribunal where I received Enhanced Both for 5 years. Having Fightback on my side helped enormously.
Need a good cry now!
Thank-you Fightback xx"
Anon
Sorry I did try and do a Google review, but don't have an account. So can I leave anon feedback please – thank you so much for all the support Fightback have given me and my family, after a long fight, we have finally been given middle rate care for my daughter, who had it removed by DWP 3.5 years ago, we managed to get a low award on appeal, but now on renewal we have got middle care rate until she is 16 (2.5 years award) . I had thought about giving up at times, but thankfully with Fightback's help – we didn't! They are brilliant and I would recommend!
Warm regards
Jenny
I have meant to email sooner. Just wanted to say a huge thank you. You looked over the MR I did and sent me some pointers and I went through all the information available in the VIP files. After sending everything off we received a phone call from the assessor to say she was looking at everything we had written and would have a decision later that day. She then called us back and he had gone from getting 2 points to enhanced care and standard mobility up to 2024.
I cant thank you enough for all the information that was made available, I wish I had contacted you earlier.
We had paid the monthly VIP charge and it was well worth it – we have kept this in payment. Keep up the good work.
Kind Regards
Anon
Dear Michelle
I am so grateful to you, and all at Fightback4Justice, for assisting me with my PIP appeal. If it hadn't been for your advice and encouragement to go through with the appeal I would certainly have pulled out. I was appealing against the award of Standard Mobility which had been granted by the DWP and have now been awarded Enhanced Mobility until 2030. To say I am thrilled is an understatement and I put this all down to Michelle's assistance.
Thank you once again.
Anon
Dear Amy and all at fightback4justice,
Just to update you on my son's mandatory reconsideration:
From being assessed as scoring only 2 points initially For making budgeting decisions, we are pleased to feedback that David was awarded14 points in daily living and 12 points under planning and following a journey (this is the first time this difficulty has been recognised in support of him). This means he has been awarded enhanced PIP in both Daily Living and Enhanced until September 2023
I would have loved to have been a fly in the wall as we got a copy of the GP form she sent to PIP were it stated David was unable to go out alone and all his other issues, which was referred to incorrectly in their feedback for their assessment and we highlighted the discrepancies of this.
Additionally to this your feedback on how to set out David's MR and other advice was invaluable, we cannot thank you enough for all your support. If you would like a copy of our David's MR for you vaults we are more than happy to share it.
I will continue paying the VIP direct debit to enable your organisations work
Wishing you all a very happy and safe 2021
Kind regards
Lesley
I was just like to take this opportunity to acknowledge and give thanks to Fight Back for justice for their help & support in my PIP appeal. Fight back have helped me immensely during my Tribunal Appeal and worked extensively, factoring in the limitations in time, in line with the statement of reasons in correlation to a unfair decision. The team are very competent at what they do and extremely helpful. The legal team put a great emphasis on identifying imperative medical evidence that pertains to the facts that supersedes the subjective opinions of the DWP. The indisputable facts was self evident, which constituted an award being warranted.
Fightback worked diligently in the pursuit and acquisition of serving equitable justice. I would definitely recommend using there services, even if you feel disheartened with a unfair decision. We never gave up and remained patient in the face of adversity, subsequently we executed with resilience, mental fortitude, determination and velocity. I just wanted to show my gratitude for all you're help and support during this long process, whereby eventually the decision was overturned by a tribunal judge and the correct award was eventually granted in my favour.
I cant Thank you guys enough, I really appreciate all you're hard work.
Many Thanks
Lakhbir
Hi Karen & Amy,
I am amazed, but have received notification today that I have been awarded the enhanced rate for daily living and the enhanced rate for mobility for 10 years, to 2031.
Many thanks to you all for the help and assistance with the application. I really am surprised that I got anything at all after hearing of so many people being rejected.
best wishes,
Catherine
Catherine
'More good news after using our VIP factsheets and example review forms…with no assessment 🙂
Just want to say thank you I used your vip to do my pip review forms, they have kept my award at enhanced on both for 3 years minus a face to face, or telephone consultation or anything else, thank you so much, you are well and truly amazing xx
Anon
Upcoming Events
Drop In Sessions will be retuning over the next few months for the first time since the start of the Covid-19 Pandemic. Please see below for our next drop in date.
There are no upcoming events at this time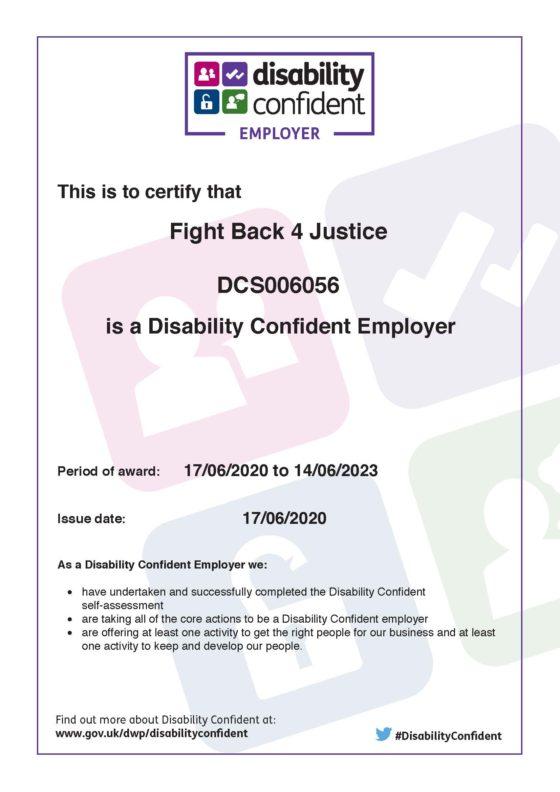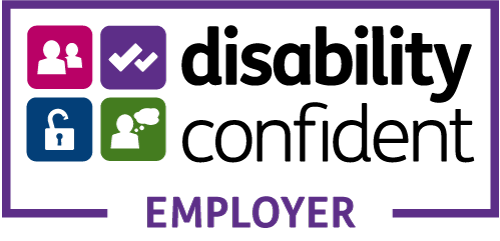 Through Disability Confident, DWP are working with employers to ensure that disabled people and those with long term health conditions have the opportunities to fulfil their potential and realise their aspirations. We have been assessed and meet the criteria for a disability confident employers/voluntary organisation.